Kinetex Gelato Integration Announcement
Dubai, UAE, 15th November 2023, The decentralized finance (DeFi) sector is growing at an unprecedented pace, with thousands of tokens already in existence on the market and new blockchains continually emerging. Big companies are also putting substantial efforts into creating their networks to carve out their niches and become industry leaders.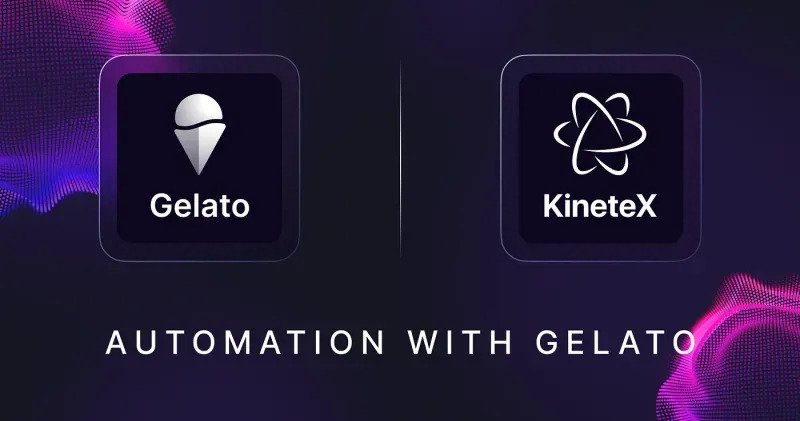 However, the emergence of countless blockchains built with different technologies has led to several problems. One is the difficulty in transferring liquidity or data from one network to another. To address this interoperability issue and establish a strong connection between networks, the blockchain community is focusing on the development of cross-chain technologies that enable the direct exchange of coins, tokens, or NFTs between networks.
Cross-chain technologies are still in the early stages of development and generally lack user-friendliness, which can be intimidating for inexperienced users who cannot easily understand complicated interfaces and intricate exchange algorithms. Moreover, users also need to store multiple native coins required for gas payments in various networks, have addresses of all intermediate wallets for storing the crypto assets throughout the multi-part swaps, and stay online to confirm the transaction manually. As you can see, cross-chain transactions seem to be challenging at best.
Together with Gelato, the Kinetex development team is dedicated to addressing such challenges, simplifying the process of trading crypto cross-chain, and thus attracting new users to the DeFi market. Therefore, we present the Kinetex widget, a fully automated cross-chain dApp that makes swapping crypto between various networks easy and quick.
Gelato serves as an executor service for cross-chain exchange routes. Gelato's distributed network of nodes launches each stage of the exchange reliably and timely, eliminating the need for users to do it manually. Additionally, together with Gelato, Kinetex has implemented the possibility of gasless transfer of tokens, removing one more obstacle for all users, particularly crypto beginners.
Currently, Kinetex supports Ethereum, BNB Smart Chain, Polygon, Arbitrum, Optimism, Avalanche, Fantom, and Gnosis Chain. The team works on supporting an unlimited number of tokens in the future.
Kinetex Network: Website | Kinetex dApp | Twitter | Blog | YouTube
Disclaimer: The views, suggestions, and opinions expressed here are the sole responsibility of the experts. No Funds Trend journalist was involved in the writing and production of this article.